2020 18-holers Charity Team Event
Wednesday, September 2
The 2020 Charity Events will benefit the Big Canoe Wellness Collaborative.
This year the WGA will be supporting the Wellness Collaborative's plan to install four fitness stations at the intersection of the red and blue trails in Wildcat. This initiative offers wonderful synergy for our fundraising efforts that will be a part of our events for the nines on August 31st, and for the eighteens on September 2nd. Special emphasis will be placed on offering golfers a way to work on strengthening the upper body, improving balance and increasing core stability — all important for improving one's golf game — and remaining injury-free as we play. Conveniently located adjacent to the parking lot for the dog park at what is called Wildcat Park (about a mile past the Wildcat pool), people will easily be able to access the exercise area even if they are not utilizing the trails. So join the effort to support the Wellness Collaborative as we improve our game — and work to take care of our bodies, both for golf — and life. Our goal is to raise $1,000 toward the installation of what is sure to be a valuable asset, not just for the WGA, but for all of us at Big Canoe working to stay fit and injury-free.
This year's format is a team event – Three Queens and a King.
WE NEED YOU to share with us:
Your four-person team (must include three 18-hole WGA members + a "King")

Kings must be male golfers over the age of 18, Big Canoe residents, and have a USGA handicap

Please be sure to include which tee your King is playing from

If you have a partial team (not all four members have been identified) – share that with us too so that everyone knows who is already committed to a group

If you're interested in playing but aren't part of a foursome yet and we'll help to find a team for you
Email your information to: BCWGAgolf@gmail.com
Teams will be listed below as they are received.
Details:
Wednesday, September 2

Step Ladder (1st hole, one net score; 2nd hole two net scores; etc.)

Donations to the Wellness Collaborative will be collected. Please make your checks payable to BCWGA.
This year's goal is $1000! Come out and show your WGA Spirit!!
If you're unable to play, you can drop your donation off at the Pro Shop (please place it in an envelope marked "WGA.")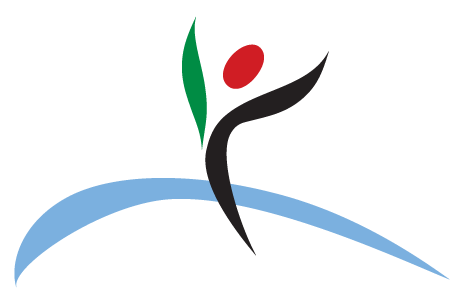 Teams:
Janet Vandenbark, Judy Melville, Terri Farr, and Shiraz Alikhan (white)

Diane La Charite, Martha Power, Carol Lively, and Rob Ricklef (gold)

Patsy Long, Arlene Thurman, Kay Smith, and Pete Smith (gold)

Jackie Murdock, Mary Beth Ingram, Tudi Sprague, and Ted Sprague (white)

Carol Willoughby, Dianne Hollister, Christine Flaherty, and Michael Flaherty (gold)

Donnie Faucette, Karen DuBose, Cindy Marushak, and Joe Marushak (white)

Patty Dicus, Pam Mulcahy, Dianne Theis, and Jim Theis (white)

Joy McLeod, Leslie Grogan, Ruth Billmeyer, and Rich McLeod (white / gold)

Peggy Williams, Jennifer Jetton, Claudia Floyd, and David Jetton (blue)

Juliana Sproles, Ali Littley, Kim Haczynski, and Kevin Harris (white)

Colleen Murphy, Lorene Phelps, Karen Markey, and Jon Markey (gold)

Kathy Martindill, Becky Umbaugh, Malissa Jett, and Mike Martindill (white)

Carol McClain, Lu Garrison, Patti Toney, and Russ Stricker (white)